Join USAC for our live training webinars provided throughout the year for Schools and Libraries (E-rate) Program participants. We will share program updates and essential guidance to help participants learn about and successfully navigate the program.
During each webinar, the audience will have the opportunity to take part in a live question and answer session with members of the E-rate Program team when we will answer questions on the webinar topic.
Equipment and Set-Up
To participate, you'll need:
To meet the system requirements for attendees,

Click the "check system requirements" link to determine whether your computer meets the requirements to see and hear the webinar.

A computer or mobile device with an internet connection.
You can listen the webinar audio using your computer speakers or headset, or by calling in using the number provided in your confirmation email.
Select a webinar below to register. After registering, you will receive a confirmation email with information about the event. You can add a calendar reminder from the registration confirmation page or event confirmation email by clicking "Add to Calendar."
Upcoming Trainings
E-rate Office Hour: FCC Form 470 and Competitive Bidding
Date: Wednesday, January 29, 2020
Time: 01:00 PM ET
Most Recent Webinar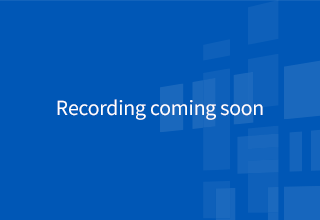 Category Two (C2) Budgets
1 hour 2 minutes
Overview
In this webinar, we will discuss Category Two (C2) budgets. We will provide an overview of C2 budgets and C2 budget guidance for Funding Years 2020 and 2021.
Recommended for: Applicants and service providers
E-rate Experience Level: All levels
Previous Trainings
Preparing for Funding Year (FY) 2020
11 December, 2019 | 49 minutes
The E-rate Invoicing Process
21 August, 2019 | 1 hour 10 minutes
Starting Services: FCC Form 486
15 May, 2019 | 1 hour 4 minutes
Program Integrity Assurance (PIA) Review
17 April, 2019 | 58 minutes
Common Audit Findings
05 March, 2019 | 57 minutes