Throughout the year the RHC program hosts webinars on a variety of topics from basic information about the program to more detailed information about certain forms to important program rule changes and updates. Applicants, service providers, and interested stakeholders of the Healthcare Connect Fund (HCF) Program and the Telecommunications Program are invited to learn more about the program or topic and ask questions or seek clarification on program rules during these webinars.
Sign up in the Monthly Newsletter to receive information about upcoming webinars. Participants are encouraged to submit questions and suggested agenda topics in advance to the RHC Help Desk or through the webinar registration page.
*Please note that the FY2020 Kickoff, FY2020 Request for Services and FY2020 Funding Request Webinars were recorded before the FY2020 filing window was extended from April 30, 2020 to June 30, 2020.
Most Recent Webinar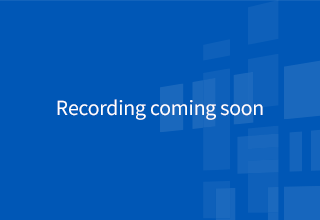 RHC Program Funding Request Office Hours
May 07, 2021