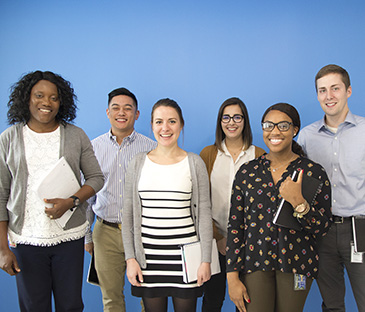 Launch Your Career with a USAC Internship
If you are a current undergraduate or graduate student passionate about supporting a meaningful mission while developing your fundamental technical and business skills, we invite you to come and make a difference at USAC.
Through our Career Path program, we offer paid year-long internships that have the potential to evolve into full-time positions, empowering you to embark on a professional journey with purpose.
Unlock your potential
Our program is designed to equip you with the core business skills and practical knowledge you need to transition smoothly into a full-time role at USAC. You will conduct vital research, receive training in effective communication, time management, and more, and tackle real-life responsibilities across multiple projects.
Gain hands-on experience
No mundane coffee runs or mindless paperwork! As a USAC intern, you will actively participate in meaningful projects that contribute to our organization's impactful work. Acquire practical knowledge and immerse yourself in a dynamic, collaborative environment that fosters professional growth.
Protect your study time
We offer flexible hours at our office in the heart of Washington DC to accommodate your academic commitments.
Enjoy great benefits
You will receive monthly commuter benefits of up to $140 for transit and parking, be eligible for toll reimbursement, and gain complimentary access to our gym facilities. USAC interns earn sick leave, ensuring you have the necessary support if unexpected circumstances arise.
Explore where your talent will take you 
We value your dedication and hard work! High-performing interns may be offered a full-time position at USAC or the opportunity to extend their internship for an additional year, gaining additional time to enhance skills and contribute to our mission.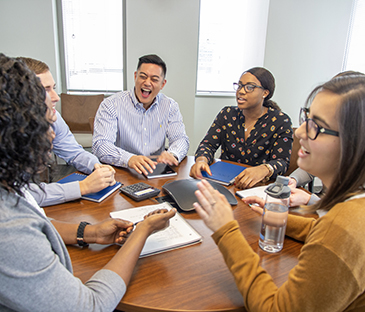 What is it like to intern at USAC?
"I applied because I thought it was a good mission. Being here, I've realized just how many people we reach and I'm glad to have been a part of it."
Nishita, Data Strategy Intern
"The best part of the internship was the freedom I had to do projects that were not on the list, and I was very appreciative that this internship gave me that flexibility."
Benjamin, Human Resources Intern
"While I was here working with the internal controls team, I didn't really feel like an intern; they did a lot to make me feel like part of the team."
Jason, Finance Intern
Who is eligible to apply?
You must be at least 18 years old on September 18, 2023, to apply.
Applicants must be a rising junior or senior student attending an accredited college or university, or a first-year post-graduate within the first year of your program. Nontraditional students may apply.
Students must maintain a GPA of 3.0 or higher to remain eligible for the program.
You must be available to work a minimum of 16 hours per week in the USAC office in Washington, DC, for the duration of your internship.
Sponsorship for the USAC Career Path internship program is not available for foreign nationals.
If you would like more information or have a question about our internships, please contact Recruiting@usac.org.
How to Apply
Hit the 'Apply Now' button above to browse our Intern Career Center. Find an opportunity that interests you. Complete the online application and upload a transcript showing your GPA.
A recruiter will contact you to discuss the internship and assess your eligibility. If you are a good fit, you will be invited to a virtual interview with members of the division where you applied.